Jumbo Connect Four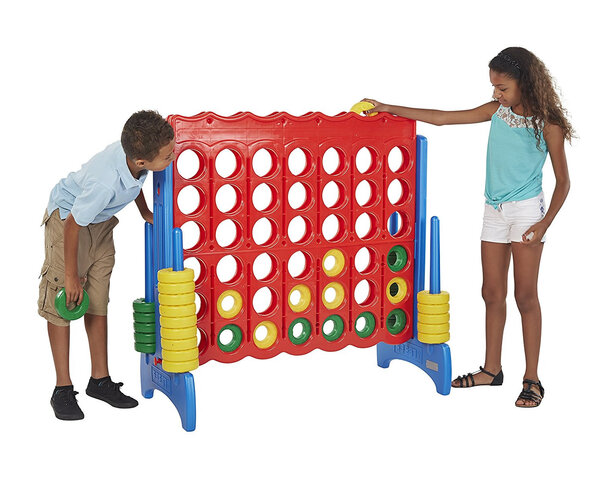 Description
We recomend that each event has at least one game and one food concession to accompany an inflatable. There will be a few kids who need a few minute break from bouncing or sliding.
Within minutes of the party starting, the kids will be calling dibs on playing the winner of Jumbo Connect Four! The kids will be begging to challange the adults. This is our number one rented game for a reason, it is an absolute blast!
Jumbo Connect Four is a classic and fun game for all ages. This Jumbo Giant version of the traditional Connect Four game measures 3.5 feet tall and is perfect for outdoor events, parties, and gatherings. The game is played by dropping colored discs into the frame and trying to get four in a row or on the diagonal. The jumbo size makes it easy to see and play, and adds an element of excitement to the game. The game is made of durable materials and can be played on any flat surface. The Jumbo Connect Four set includes the frame and colored discs. Bring this game to your next event and create a fun and competitive atmosphere for all players!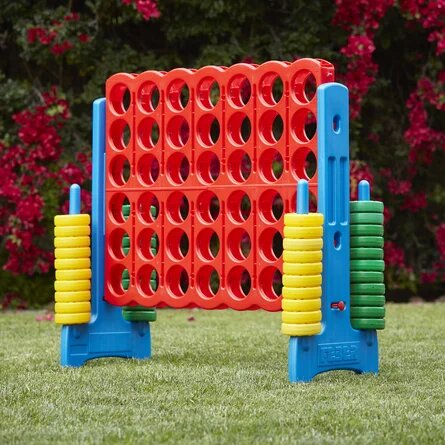 Jumbo Connect 4
Giant Connect 4